If you have made the great decision of teaching your children how to speak and write in the Chinese language, then it is vital that you have some information about how to easily achieve this. Parents in English speaking countries can invest in the future of their children by helping them learn how to speak the Chinese language. In the world's economy, China is now a significant name and learning their language can prove to be a great investment in the future.
Importance of teaching Chinese to your kids
It is important that children in the next generation have the ability to speak the Chinese language. Since the creation of the world, the world has been getting more competitive with improvement in technology and globalization. While the future cannot be easily predicted, current events could provide hints to what will happen in the future. The current breakthroughs that China is recording are great hints that they would be a very huge force in the world within a short while. China would therefore need to expand to other countries in the world and the ability to speak the Chinese language will be an edge over those who cannot.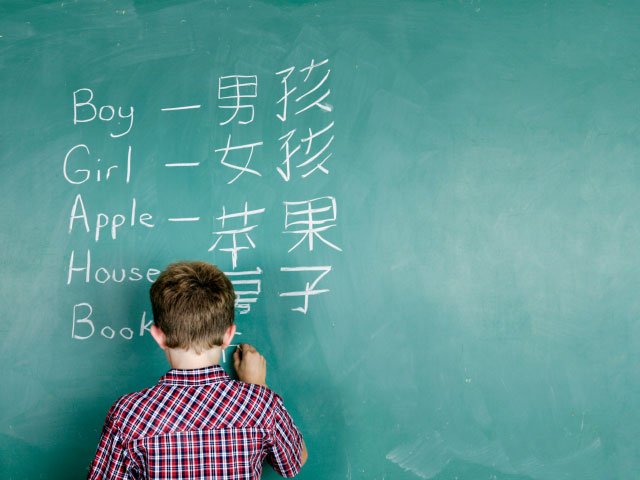 Why should kids be taught Chinese
People who do not know how to speak the Chinese language believe that it is a very complex language. The way it is spoken and written is enough to make people lose interest in learning the language as it gives the impression that the language will be very difficult to learn. Children, however, are not scared of trying out new things, neither will they find the way Chinese is written to be difficult. On the contrary, they might be attracted to the way it is written, which looks like funny little diagrams. Furthermore, children have the innocent characteristics of loving anything their parents want them to do as opposed to older children who might already develop some resistance. This resistance in most cases is however created by parents trying to force a lot of things on the kids. This is why parents must strive to ensure that their kids develop interest in learning the language.
How can kids learn Chinese language at home?
The major requirement to teach kids how to speak the Chinese language at home is a guide and materials. Parents who have the ability to speak Chinese could perfectly fit in as a guide for their children. Parents who do not have this ability or are too busy can contract a Chinese for kids teacher, who would come to the house regularly to teach the child how to speak the language. In terms of materials, text books, flash cards, audio and video CDs might be required to teach the child how to speak the Chinese language. The flash cards can contain colourful designs of alphabets, numbers, toys, animals and fruits amongst others. Other tools that will facilitate the learning of Chinese for kids is computer or smartphone software, as well as the Internet.